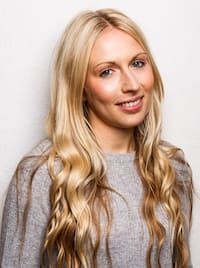 Jenny Tomei
My name is Jenny Tomei, and I've been a Personal Trainer now for 5 years. After travelling in Australia and discovering a whole new world of kefir, kombucha and gut health, I wanted to learn more about this fascinating area, so I decided to cut my trip short and return to the UK and study Naturopathic medicine at the College of Naturopathic Medicine!
I am now a qualified Nutritional Therapist, working with clients in the areas of weight management, IBS, low energy, Thyroid issues, immunity and many more.
I also work in Bromley, and in London part time in a Holistic clinic in Holland park. I work with great empathy and compassion as I genuinely care about my clients, and most importantly I'm very passionate about educating others.
In my spare time I run for Blackheath and Bromley Harriers, and I've recently been working on some strength goals, my main goal is eventually to be able to do 5 clean pull ups, and I'm half way there!