Melt Calories. Get Fit. Have Fun! That's What Our Outdoor Training In Blackheath Is All About

Have you ever glanced across The Heath and wondered what on earth we're up to…?
It's hard to stick to a routine. We know regular gym sessions aren't for everyone, which is why consistency is the top reason stated by our members for joining our Team Training community.
During the colder months, most of us are tempted to stay indoors all day, at home or at work, and we prevent our bodies from getting that outdoor goodness. Yes. Goodness. Outdoor exercise is essential. So, let's give Vitamin D a chance.
"But we live in England."
Correct, and if Baden-Powell taught us anything, it's to be prepared. Why not treat yourself to a few key items and get involved? At the very least, just think about that rewarding warm shower or hot cuppa. Now think about that rewarding warm shower, hot cuppa and that post-workout pride.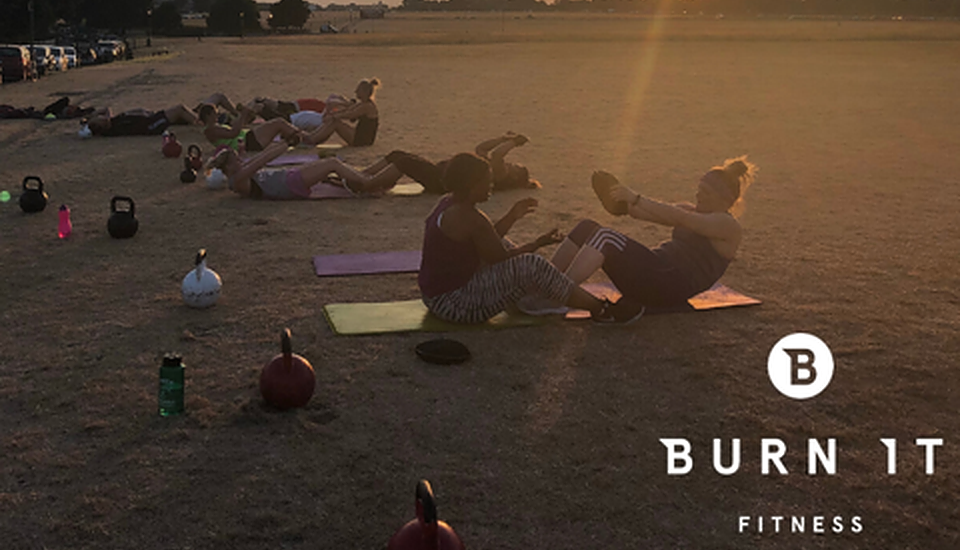 So, what else is so great about exercising outdoors? Outdoor exercise reduces your stress, improves your mood, and enhances your self-esteem. In fact, it can be just what you need to kickstart the lifestyle you want. At Burn It, we also have the freedom to create diverse, fun and effective workout sessions. We have the largest timetable in Blackheath, on offer 7 days a week, all year round; and no two classes are ever the same. From Circuits, Running and Core, to Hiit and Metafit. All the kit, all the gear, and every idea.
All together now: squat, sweat, smile, repeat!
And if you fancy stepping the outdoor training up a notch, why not take a look at our Intensity Bootcamp?