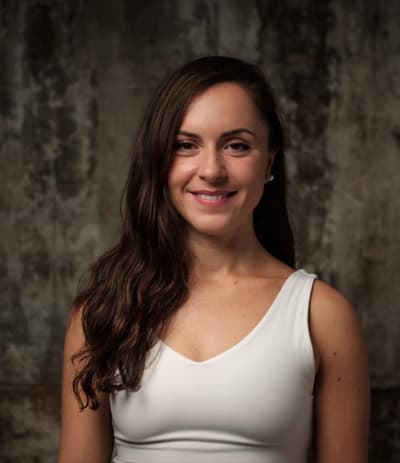 Erica Florio
My name is Erica and l am an Italian Personal trainer currently living and working in London.
My passion for movement and sports led me to move here to study and complete my PT qualifications to then eventually work in the fitness industry.
I currently hold a level 2&3 personal training qualification and a level 4 in low back pain. I am also training to become a Stott Mat & Reformer Pilates instructor and a level 1 nutritionist with Precision Nutrition.
As a personal trainer and fitness instructor I had the chance to meet, get to know and work with a wide range of clients and this has taught me how different each individual is and how important it is to take this in consideration to better help clients achieve their unique goals.
My qualifications and gymnastics background led me to develop a unique training style that incorporates different methods combining gymnastics and other techniques l have learnt over the years working in the fitness industry.
My aim is to share and spread my passion for movement to as many people as possible as l truly believe fitness can change people's lives and everyone should have the chance to experience that.