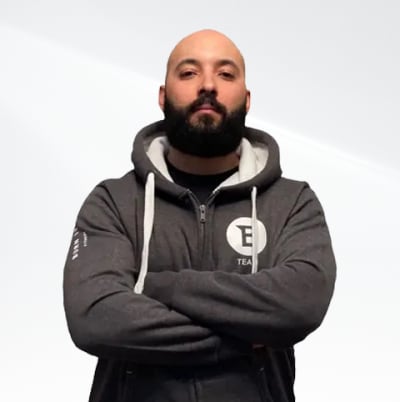 George Jones
George has a wealth of experience in health and fitness, working with children and adults of all ages and abilities. He specialises in functional training, strength and conditioning, and sports performance. Working alongside semi-professional sports clubs, with athletes from mixed martial arts and boxing, to triathletes, racquet sports, and football players, he is trained to challenge your body's receptors and push it to the limits. He likes to think outside the box, incorporating unique training methods from multiple sports to enhance speed, strength, power, balance, and agility to improve performance and overall fitness goals.
With a strong background in training himself in combat sports and playing competitive football as well as being a keen road cyclist, George's approach is very sports-specific and highly dynamic, bridging the gap between functional fitness and sports performance with high intensity being the focal point.
You will be sure to have fun but work hard!