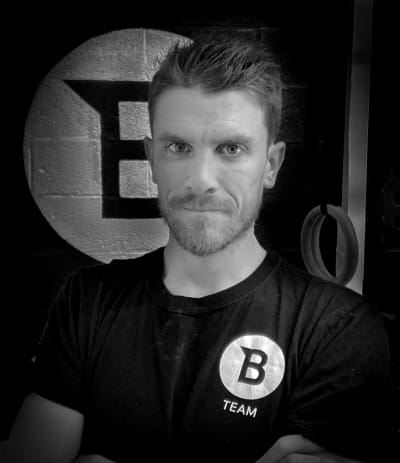 Jeff Boycott
I've worked in the fitness industry for the best part of 15 years: coaching 1-2-1, large group classes, and online in the UK and UAE. I'm also a qualified nutritionist, and I am proud to have developed a range of products and programs in the field: eBooks, VLOGs, podcasts, etc.
I am a highly passionate coach but I am equally passionate about working out, and the functional fitness space is where I have truly found my home. I am fond of lifting barbells, climbing ropes, and generally getting out of breath a lot; but this year I have dedicated more time to the great outdoors: throwing on a weighted vest, finding a trail to run (or jog …), and living a little. Fitness is at the heart of my day, and without it I am ashamed to say I can be unbearable to live with … ask my wife.
If I have learned anything as a coach (and as an athlete) over 1.5 decades, I would argue that every workout must have a purpose. If I am able to drive a clear purpose to each workout and add a little fun personality into the mix, the workout becomes an EXPERIENCE—this is the kind of experience I intend to bring to the Burn It Family, and I am grateful to be given an opportunity to work with you all.