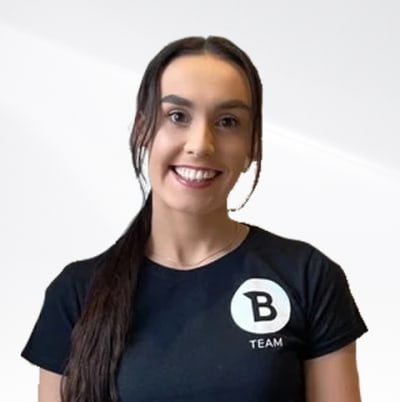 Molly Hick
Hi there! I'm Molly, originally from Yorkshire but have been living in London for the last four years. I've trained professionally in ballet and contemporary dance for over ten years. Since graduating, I've worked as a freelance dancer and have been lucky enough to perform in the UK and Europe.
The physical and mental challenges of a dance career have really made me understand the importance of maintaining a healthy body and mind, and my interest and enjoyment of working with others in different fitness environments has lead me to qualify as a Fitness Instructor. I aim to combine my dance knowledge and experience with my fitness qualifications to help others reach their potential.
I will deliver sessions that will challenge you but will also make you feel strong and confident by the end. I am constantly dancing around so I can guarantee the positive vibes and energy will always be there to keep you motivated - I am sure the occasional dance move will make an appearance in and amongst your sessions to spice up your workout.
I love to meet and work with new people and I am very excited for the next chapter of my career being part of the Burn It gang.